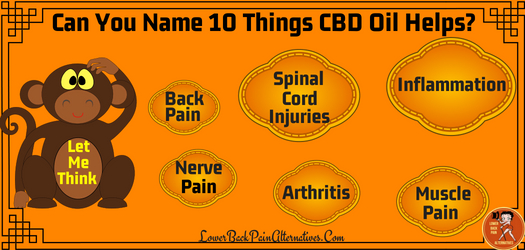 Cannabidiol or CBD oil is a great alternative to pharmaceutical painkillers.
Cannabidiol or CBD is not synthetically made.  It's a 100% naturally-occurring chemical compound that comes directly from the cannabis plant. CBD does not contain tetrahydrocannabinol or THC, for short, as marijuana does.  Therefore, you can't get high from it.  In other words, it doesn't affect your mind or mental processes.  You can't get addicted to it either.


16 Benefits, Side Effects & DANGERS
Links For Studies Done On CBD Oil
IS CBD OIL FOR PAIN?
Can you think of a disease that has no inflammation or pain?  I sure can't.  Inflammation can lead to Severe Chronic Back Pain & don't forget Muscle & Joint Pain.
CBD oil inhibits the neuronal transmission in the pain pathways.  It stimulates the work of CB1 receptors to help bring about a chemical balance in the immune system, reduce inflammation, and relieve pain.  It helps with the recovery or regeneration of the nervous system, its cells, structure & function.  It also helps give you long-term relief from pain.
CBD is used to treat people with chronic pain.  It has also been used to treat people with epilepsy, MS, Cancer and many more diseases.
Although CBD has been used to slow down some of the most dangerous medical conditions, in time, it could also act as a possible cure for them as well.  On top of all that, it's NOT ADDICTIVE.
Like I said earlier on, it's a great alternative to pharmaceutical painkillers.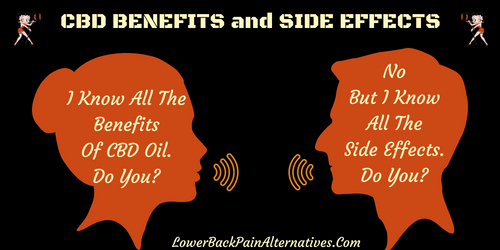 CBD BENEFITS and SIDE EFFECTS
It's not good to just look at the benefits of a dietary supplement.  It's just as important to look at the side effects.

Another important thing to look at is, will it interfere with any other medications you're taking.  That's why it's important to check with your doctor first.
WHAT ARE THE BENEFITS OF CBD OIL?
There are numerous uses for CBD oil.  I'm just going to list 16 of them.
■  Helps Relieve Pain
■  Promotes Bone Growth
■  Helps Arthritis
■  Brain Fog
■  Decrease Inflammation
■  Autoimmune Diseases Like Celiac, Diabetes, Graves, Addison, PD-related Disorders & Many More
■ Rheumatoid Arthritis
■  Cancer
■  Promotes Heart Health
■  Irritable Bowel Disease
■  Relieve Multiple Sclerosis Symptoms
■  Relieve Nausea
■  Treat Depression
■  Relieve Anxiety
■  Epilepsy
■  Headaches
WHAT ARE THE SIDE EFFECTS OF CBD OIL?
With CBD, studies have shown that it has very little side effects on the bodies autonomic functions (e.g., heart rate, body temperature, respiration, blood pressure)
For some people, it affects their salivary gland. You could get a dry mouth from it. If you are on any medications, check the Dangers Of CBD Oil, just below.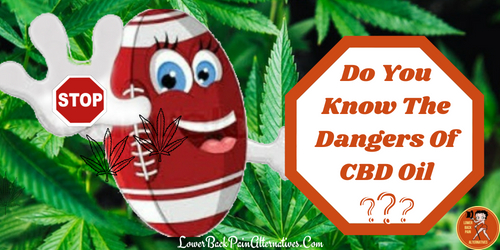 DANGERS OF CBD OIL
WARNING: CBD oil can decrease the activity of liver enzymes (cytochrome P450).  Liver enzymes are responsible for metabolizing more than 60% of prescribed medications.
What the above statement means is, if you're taking a blood pressure medicine and you start taking CBD oil for back pain, it could cause your blood pressure medication to lose its effectiveness.  The same can be true for other pharmaceuticals.  Do check with your doctor first.
IMPORTANT:  It's important that you buy high-quality CBD oil. The Best CBD Products are ones that have been organically grown & Third Party Tested.  I've listed a few of these companies below.
DANGER:  The scary thing is, CBD oil is being produced without any regulations.  Therefore, there are all kinds of non-reputable brands.  Some of these brands contain harmful contaminants or toxins.
Often, inexpensive CBD products for sale are manufactured using cheap refinement methods that involve extracting CBD with hazardous solvents, like propane, butane, and other petroleum-based products. Worst of all, impure CBD products can contain poisonous pesticides, metals, and unnatural by-products.
The worse thing of all is, the labels on their products can often be incorrect or even worse, falsely labeled.  That's all part of their being no regulations.  That's why I said earlier it's important to buy high-quality CBD.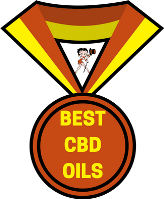 BEST CBD OIL FOR PAIN
The following are what I consider the 3 Best CBD Oils on the market today.  These 3 are the ones that have worked best for me.

Let's start by going over what you should look for before you buy.  Like I said earlier, CBD oil doesn't have any regulation, so it's important to pick a high-quality brand.
Make sure your CBD Oil meets the following criteria:
✓  It's Organically Grown
✓  Has Been Third Party Tested
✓  It's Non-GMO
✓  Uses CO2 Extraction To Ensure Its Purity

CBDfx
The reason why I've listed CBDfx first is only for the reason that they ship internationally & I've purchased products from this company.
PRODUCTS – CBDfx sells Gummies & Tinctures that are Vegan, Gluten-Free & non-GMO.  This is where I buy my gummies from, as I like them the best.  The company sells CBD-infused capsules, tinctures, concentrates, gummy bears, vape kits/supplies, creams and much more.  CBDfx also sells products for your PETS.
CBDfx is European grown from 100% natural Organic Hemp. It uses advanced supercritical C02 extraction. The company also has Certificates of Analysis to prove it has full spectrum products.
PURCHASING INFO:  CBDfx ships internationally.  Shipping is free if it's in the USA.  For other countries, they charge a flat fee.  The good thing is, you can earn rewards points every time you make a purchase.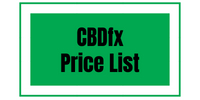 This is the oil I buy.  There are not too many companies that have a 90-day money back guarantee, but this one does.  If it doesn't work for you, just mail it back to them.  For me, 100 mg 2-3 times a day works best.  I just use it when my back is bothering me.
PRODUCTS – CBD Pure sells 100, 300 & 600 mg of hemp oil extract.  They also sell the soft gels which are 25 mg each.  As you'll soon find out, the higher the dose, the more expensive it is.  That's one reason for starting out with a low dosage first.

CBD Pure is grown organically in the USA.  It's 3rd party tested & they use C02 for extraction.  You can check out their prices by clicking on the box below.  The company also sell products for your PETS.

PURCHASING INFO:  At the time of this writing, CBD Pure offers a 10% discount if you sign up for their newsletter.  As of today, they don't offer free shipping if you order over a certain amount.  They do have a 90-day money back guarantee if the product doesn't work for you.  Remember to save the bottle as you do have to ship it back.  The only negative thing about this company is that they only ship within the USA.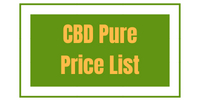 DIAMOND CBD
When it comes to Diamond CBD, I get the Lawrence Taylor Pain Master CBD Cream (1000 MG) from them.
When I put my back out, I use this cream on the areas that are hurting.  This cream has done wonders for my back pain.  I still take the oil along with it twice a day.  The only thing I don't like about the company is that they only have a 15-day free return policy.

PRODUCTS –  Diamond sells oils, vapes, edibles, creams and much more.  Their products also come in several strengths.  If you have Dogs or Cats, Diamond sells CBD oil for them too.
Diamond CBD  uses non-GMO organically-grown hemp from Scandinavian farms.  For extraction, they use high-pressure liquid chromatography, CO2, and nuclear magnetic resonance.  All Diamond products are made in the USA.
PURCHASING INFO:  At the time of this writing, Diamond offers 25% off your purchase if you sign up for their newsletter. They also offer free shipping on orders over $100  Their returns are free only if you return them within 15 days.  The bad thing about Diamond is that they only sell in the USA.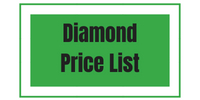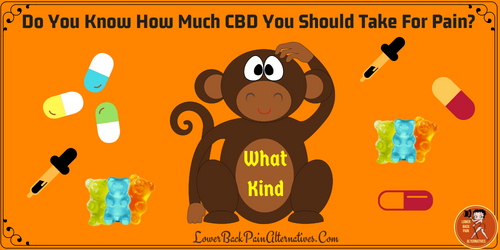 CBD DOSAGE FOR PAIN
Once again I'll mention that you should ask your doctor when it comes to the amount of CBD you should take.  He's the one who knows your health condition & what medications you're already on.
As much as I dislike telling people this, you have to experiment with the different products a company has.  I'm afraid it's trial & error.
Start with a low dose of CBD oil like 100mg.  If it's not having any effect on you, increase it by just a few milligrams.  Take that for a couple of days & then increase it again if it's not showing you the results you want.  It might take using a couple of products.

I'm not saying this will work for you, but it's what works best for me.
I don't take CBD every day, just when my back hurts.  I take 100 mg twice a day or three times at the most.  I also rub CBD cream into the muscles that are hurting.  If it's still hurting quite bad, I add gummies the next day.  Sometimes I just take a gummy & rub the cream in.  You really do have to experiment.
I've never used the vape so I can't comment on that.  If you know of anyone, who has, please leave a comment in the comment section at the end.  Let us know how much they took to relieve their pain & how long it took for the pain to go away.

VIDEO ON THE HEALTH BENEFITS OF CBD OIL
Dr. Josh Axe & Dr. Bill Demose talk about the benefits of using CBD Oil for pain, anxiety & more.


STUDIES DONE FOR CBD HEMP OIL
 1. CBD For Spine Relief
https://northamericanspine.com/blog/does-cbd-oil-work-for-spine-pain-relief/
2. Cannabinoids in the management of difficult to treat pain
https://www.ncbi.nlm.nih.gov/pmc/articles/PMC2503660/
3. Mislabeling
https://www.eurekalert.org/pub_releases/2017-11/uops-pss110317.php
4. Potential medicine for the treatment of neuro-inflammation
For other Back Pain Alternatives, take a look at the products I've tried & done a detailed review on.  Click the link below.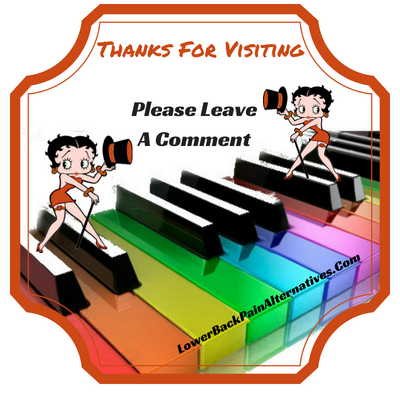 If you've tried any CBD Products, let us know which ones, what dosage you took & for what type of pain you used it for.  Also, let us know what your results were. 
Thanks for stopping by, Lower Back Pain Alternatives & taking the time to read my article on, What Is CBD Oil For.