PLEASE READ THE FOLLOWING BEFORE PURCHASING OR TRYING ANYTHING ON THIS WEBSITE
Lower Back Pain Alternatives DOES NOT PROVIDE PROFESSIONAL MEDICAL SERVICES OR ADVICE.  We are in no way Medical Professionals.  We do not engage in a doctor-patient relationship.

All the products & tips on Lower Back Pain Alternatives is for INFORMATIONAL PURPOSES ONLY.  Anything on this Website should not be interpreted as, Medical Advice or Opinion.
The information, on Lower Back Pain Alternatives, SHOULD NOT BE SUBSTITUTED FOR THE ADVICE OF A MEDICAL PROFESSIONAL.   All information on this site SHOULD NOT  be relied upon solely when making medical decisions, or to diagnose or treat a medical or health condition.
If you require medical advice or services regarding your health or anything else, consult a medical professional. Your use of the Lower Back Pain Alternatives' Website does not create a Doctor-Patient relationship between you & this website.
Once again, The information herein found SHOULD NOT BE USED as a substitute for seeking the attention of qualified medical practitioners in diagnosing, treating, curing or preventing ailments and diseases.
YOU HEREBY AGREE THAT, BEFORE TRYING OR USING anything on the site, https://lowerbackpainalternatives.com/  you will consult your physician first.
Thanks for reading my disclaimer policy for https://lowerbackpainalternatives.com/ .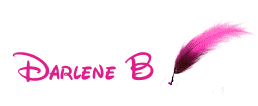 Darlene B
Founder & CEO
Lower Back Pain Alternatives
https://lowerbackpainalternatives.com/