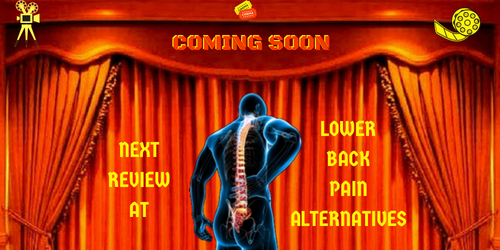 COMING SOON TO LOWER BACK PAIN ALTERNATIVES
Our next review for the treatment of Chronic Back Pain will be:
Best Collagen Supplements

Collagen can help rebuild & strengthen your back.  It's important to stop the pain, but it's more important to find something that will help heal your back.

There's different types of collagan and numerous benefits.  You do have to know which type or types will help to heal your back.  Below are just a few of the things I'll be talking about when it comes to using Collagen.
■  Rebuilding Cartilage
■  Rebuilding Muscle
■  Repair Tissue
■  Help Your Joints
■  Increase Range Of Motion
■  Decrease Pain & Stiffness
■  Other Benefits To Using Collagen & The Side Effects
■  Who Shouldn't Take Collagen

When it comes to doing a detailed review of a product for the treatment of Chronic Back Pain, we don't like to rush.  We like to thoroughly research the product to provide you with the best information.
Keep checking back.  If you don't want to keep checking back, sign up for our newsletter & you'll be notified when it's completed.
In the meantime, you can check out the products we've already reviewed for Back Pain.  Click Here to get started.
There are a few articles I wrote to help treat your Back Pain.  Please take the time to read them.  They really help to decrease the pain in your back.
Inflammation PH Balance & Back Pain
Five Steps For Chronic Back Pain Relief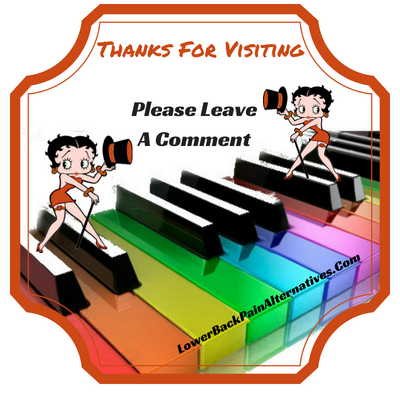 If there's a product that has helped to relieve your back pain, let us know about it.  Go to our Contact Us page & answer the 5 question we have listed there.  We'll test the product out ourselves & do a detailed review on it.
Thanks for stopping by, Lower Back Pain Alternatives, to see what we'll be reviewing next.