Thank you for visiting, Lower Back Pain Alternatives & for your support.
Anything you purchase from this site enables me, in some cases (not all), to receive a commission. These commissions are what makes it possible for me to provide you with more high-quality reviews, information, & extra discounts & bonuses that you wouldn't get from other websites.
Lower Back Pain Alternatives is a participant in the Amazon Services LLC Associates Program, an affiliate advertising program designed to provide a means for sites to earn advertising fees by advertising and linking to https://lowerbackpainalternatives.com/
Once again, thank you for your support and for making this site possible.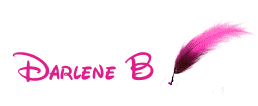 Darlene B
Founder & CEO
Lower Back Pain Alternatives
https://lowerbackpainalternatives.com/